A Perfect Lady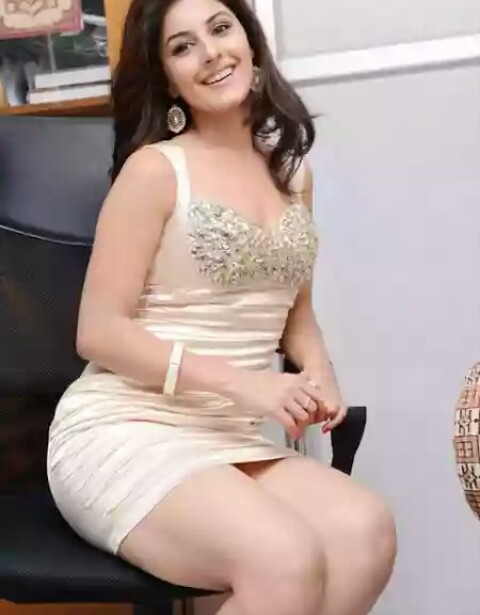 " Yes, my darling ! My love ! My Sweetheart !" I mutter to myself, and continue," What a luck! What a luck !" as she enters my house. " Now the morning is good, so the day will be the best !" My hangover from last night's heavy drinking evaporates.
Whenever our group gathers for drinks, we discuss everything under the sun – from science to sex, from Prophet to politics to prostitution. Our yesternight's topic, to begin with, was science and ended with liquor via sex. We had talked of luck also.
And here my luck brought her. Whenever we meet, we both feel very happy. The dull mornings, which I otherwise pass over the tasteless ( but must ) cups of tea with the terrorists of Kashmir, the temple-mosque controversy, Monica – Clinton – Paula stories, the crooked politicians and the match-fixers, through the newspapers, turn into hilarious episodes. A routinely dead life turns alive. Thousands of flowers blossom simultaneously. Our love is so intense !
Though I am an atheist, I sometimes, tend to believe in astrology. She is a leo, so she is bold and beautiful. She has a vibrant personality, as her sun is in leo and moon is in sagittarius. A renowned astrologer has told me that such persons have creative imaginations. They are romantic, idealistic and broad-minded. They are loyal in love and loyal to their ideals. I know her quality of love. She has been consistent in her love to me right from the beginning of our acquittance. There has always been an increase in love with the passage of time.
We meet regularly and spend a lot of time together and have a lot of fun. She is very inventive and always tries new methods of finding joy and pleasure. She has a strong will-power and always strives hard to get whatever she wants, or whatever she wants to do. Any person would willingly part with anything for fulfilling her demands and desires. As her venus conjuncts her mars, she is very attractive. She attracts me like a magnet. Her enthusiasm is contagious. She lives deeply. There is a kind of catch to her manner of expression that forces the attention of everybody. She is like the Shakespearean couplet, " Age can not wither her, nor custom sale her infinite variety."
Here, my eyes are fixed on her. She is wet and wants to bathe. Bathing is a passion with her. I continue watching her every movement, as there is a thrilled patience about it. Dark curly hairs, water dripping through it, running onto her cheeks to her body and down. A little puddle over and around her negligee which she has just dropped. She makes a splash with her feet. She thumps them. She enjoys it. She looks down. Thumps again. Looks up and tries to pick up the negligee with her left foot. The negligee gets entangled. I quickly help her separate it from the foot. Pick it up. Squeeze the water out of it. Spread it and give a jerk. Additional water is thrown out. I hang it on the knob of the shower.
She smiles. A naughty smile. The smile starts from her eyes which has a uniqueness about them. " Chinese eyes," I would say. Long, narrow and dropping down sideways. The eyebrows are perfectly arranged over them. She flutters her eyelids. The smile expands, and covers the whole face which is glittering with abundant joy. She assumes more naughtiness and wants to throw some water on me. The naughtiness makes her smile more attractive. It is infectious. I smile in return and do not try to avoid the water. She opens her mouth a little, lets the circular smile travel further. Her symmetrical teeth are visible partly. Between her jaws pinkish tongue makes a dancing appearance. Her rosy lips, wet with saliva, quiver.
She is in my bathroom which is quite big and gorgeous. The ceiling has a centrally located golden coloured lotus made up of plaster of Paris. The sides and the corners of the ceiling have small flowers and creepers. The wall and the floor tiles are of blue shade. The commode fitted in the corner is also of the same colour. There is a little window over it from which light and not the sun is pouring in through the mullions. A grey pigeon comes from somewhere, settles on the outer edge of the window and cautiously watchers our activities. There is a tub of matching shade fitted alongside the left wall, which at the moment is empty but some water falls inside it.
Each of the walls has a baby Krishna painted over it with beautiful colours. The wall on the left has a Krishna, standing in an unsteady posture. He is naked and is eating butter. The lumps of the butter have stuck to his palms, elbows and near his mouth. The Krishna on the right wall is of equal size. He is on his knees and is looking up. His eyes have an eternal inquisitiveness and a charming innocence is write large over his face. Both Krishnas are naked but the loins are artistically covered beneath the ornaments hanging around their waists. The size of each Krishna is about two feet.
One Krishna is busy with the butter and this cute lady is busy with water. She prefers a standing nude bath than having it leisurely lying down inside the tub. She enjoys very much the water-jets directly touching her fresh beautiful body. The water seems to be sacred as it is coming out of the cow-mouthed shower. She is honey-skinned and has every organ in proportion, as if she is a beauty queen. She is more skilled than a Miss world or a Miss Universe. There is a poetry in every movement she makes. There is a charm in every word she utters. My heart craves that she should speak something. If she does, I will start dancing. I feel totally absorbed in her.
She blossoms every moment. The smile which started from her eyes and spread over her face is still there travelling further down. Now her whole body seems ecstatic and smiling. She is having a thrill, a thrill of bathing, a thrill of bathing naked, and a thrill of bathing naked in front of me. Seeing her bathing this way is a joy for ever. I feel as if I am flying with her through the mushy clouds of seven heavens.
She stretches her arms over her head. Her nipples are also stretched upwards. She raises her face to allow the water inside her open mouth, her eyes now half-closed. She struggle against the pouring water to keep them open. She dangles and my heart misses a beat, lest she slips. But she is in control of her body.
She wants to speak, but the words do not come out as the water is going into her mouth. She gargles. The unfinished word creates a world of pure elemental feeling for me. I almost die to hear the remaining part. Her face in that posture looks like a moon in full bloom. She radiates love. I am tempted to touch her, to hold her, to kiss her, to caress her and to…… as if I am vying for a Kohinoor.
In the meantime, the pigeon has gone away to deliver the message it grasped by observing our activities.
This is the morning time and she and her mother had come to me together. Her father is on tour and her mother had some urgent work so she left. No sooner her mother left my house, she hugged me. She caught hold of me and dragged me inside the bathroom. She stripped herself and started bathing. And here I watching her, my mermaid !
After her bath she jumps onto me, clings to me and asks me by a sweet gesture to take her to my bedroom. She lies down on my bed without loosening her grip. Slowly she spreads her arms and legs wide open while keeping her eyes closed. I smoothly rub her body, as she wants, with a Tulkish towel, to make it dry. She feels the ecstasy of love. She kisses me profusely. I lie down close to her. We both becomes silent and motionless. We hear each other's breathings.
Silence ! And she goes to sleep.
She blurs something in her slumber, clinging to me more tightly and coming closest. We lie just like that.
My eyes transcend through the ceiling of the bedroom into the nowhere-ness of the universe. I stop existing in my present form and transform into a state of permanent joy and deep satisfaction.
"Ga..ga…gla….glaa….glaan…..glaanpa….." Her blurr becomes little clear.
She is a perfect lady, my grand-daughter, just fifteen months of age !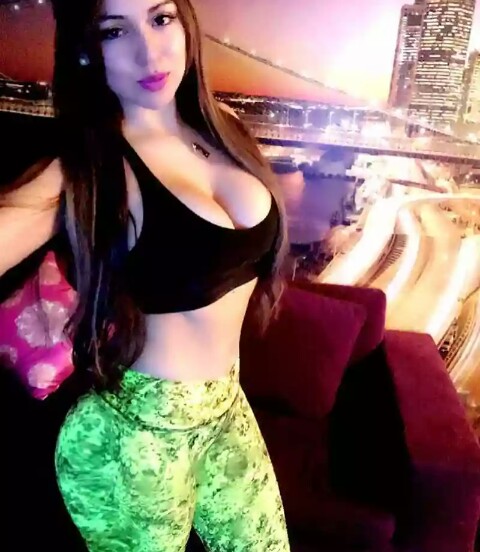 Today:1